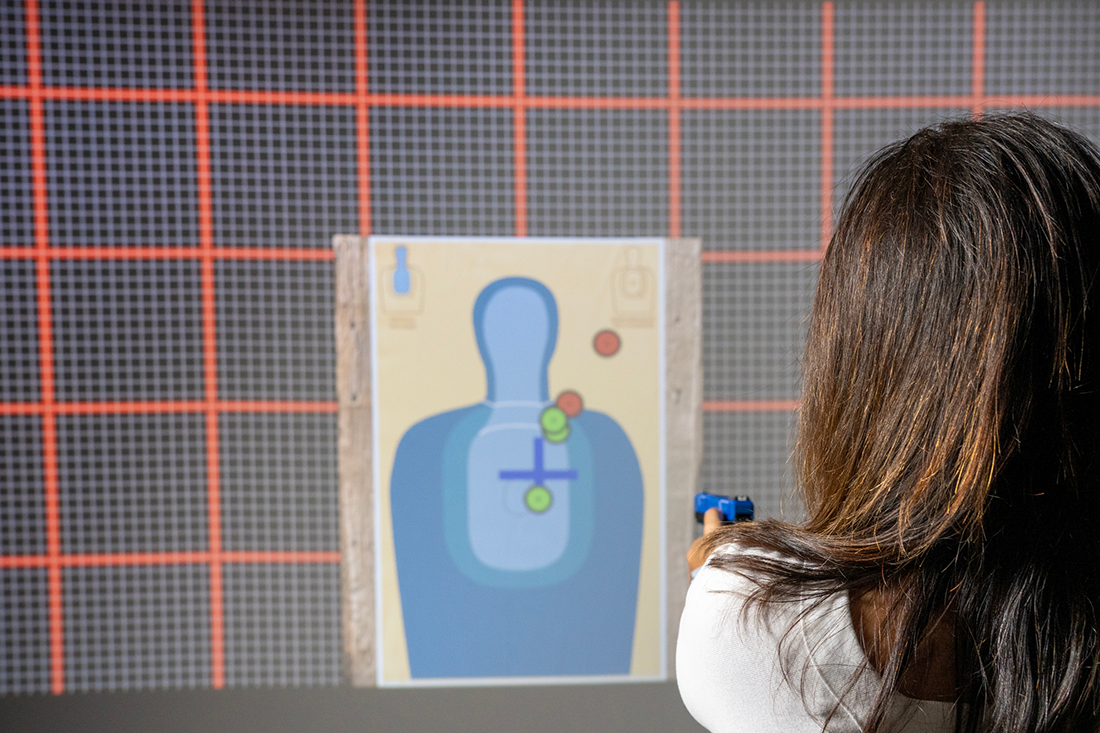 Learn How to Build Skills and Save Money at an Indoor Virtual Shooting Range
As a gun enthusiast or expert marksman, you know how expensive the hobby can be. Just building a solid gun collection is a major investment. But, if it's something you're passionate about, you have to bite the bullet (no pun intended).
But what if there was an alternative option where you could practice skills, improve accuracy, and challenge yourself while saving money? Indoor shooting simulators offer an ideal low-cost alternative to traditional live-fire ranges and allow you the opportunity to work on skills you wouldn't otherwise have the option to explore at a traditional range.
Shooting Simulator Costs vs. Traditional Live-Fire Shooting Ranges
While a traditional gun range has its benefits, if you are looking to work on accuracy skills or get in some target practice, it might not be worth the time or the costs to go to a traditional gun range.
There are lane fees when you go to a live-fire gun range, which could range anywhere from $15-40 an hour. You have to purchase ammo for your gun, and you have to buy the targets to practice on. Not to mention, you often have to spend money renting safety equipment such as ear and eye protection.
Then there's dealing with the loud sounds, putting your trust in the strangers standing next to you, the gun smoke, and all the guessing that comes along with tracking your shots on a paper target. And once you get home, you have to clean all your guns and put them back into storage for next time.
The Benefits of a Virtual Shooting Range
When it comes down to it, if your goal is skill-building, nothing beats a virtual shooting range. There is one simple rental fee for the space, and everything else is provided for you. No ammo, no targets, no gear, and you can try various guns without having to go home and clean anything!
With an indoor virtual shooting range, you have the flexibility to choose the type of target practice you want to try, and you can easily pinpoint where each shot is hitting thanks to sophisticated hit-detection technology. This makes it easier to improve your overall accuracy and push yourself beyond the traditional targets at a live-fire range.
Some of these include:
Moving and dynamic targets

Timed target practice
Steel challenge
IDPA competitive shoots
ISPC shooting
And more!
Why not give it a try? You have nothing to lose with a shooting simulator. With replica simulation guns, realistic kickback, and immersive shooting scenarios, you can build skills, improve accuracy, and save some money!