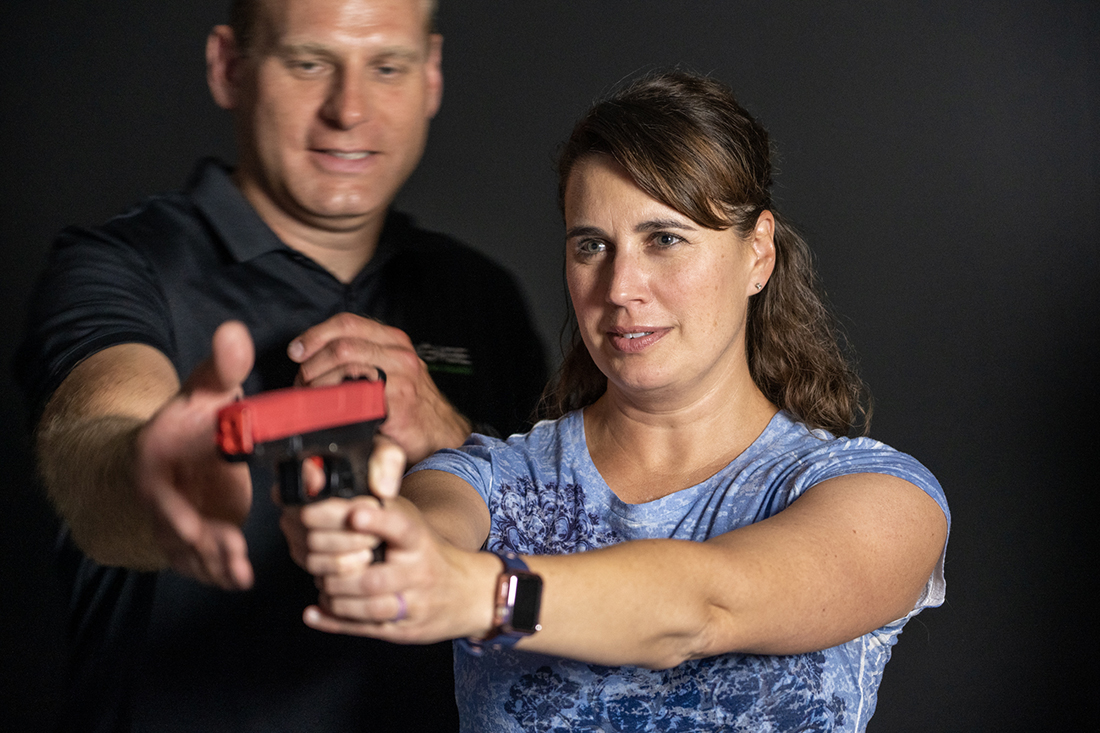 Find Out How EVR Caters to Every Experience Level
Heading to a live-fire gun range for the very first time can be scary, intimidating, loud, and anxiety-inducing. It's enough to turn people off from the sport entirely. It can sometimes be an unwelcoming setting with loud noises, unpleasant gun smoke, and not-so-friendly faces surrounding you.
That's part of the reason Engage Virtual Range was invented in the first place! EVR offers a safe, judgment-free atmosphere for every shooter's experience level to learn the basics and master practical skills.
What Makes EVR Fun and Educational
The first time you come to our virtual shooting range, our knowledgeable staff helps get you acclimated before letting you loose to see what you're made of! At EVR, you can expect to learn to shoot a gun a lot while also having the time of your life. We do our very best to balance a true education of handling and operating a gun with having serious fun.
Whether you are a first-time shooter or a professional shot, the goal is for you to walk out of our doors having learned something you didn't know before and have gained the confidence to shoot a live-fire gun.
On your first visit, we show you the shooting bays, explain the sim guns, and then if needed, we show you the basics of holding a gun and the proper stance.
No matter the skill level, each participant goes through a series of fundamental shooting drills and target practice modules. This helps our system get a feel for your experience level and lets our staff take note of any corrections they can help you make along the way.
Every person is equipped with a life-like sim gun and provides each shooter with the look and feel of a live firearm. The simulation guns we provide are modeled to look and feel like authentic firearms, mimicking the weight, the design, and the kickback. While you can definitely play all of our simulations without these life-like elements, if you are looking for an authentic experience that teaches you real-world skills that translate to a traditional gun range, the option is there for you.