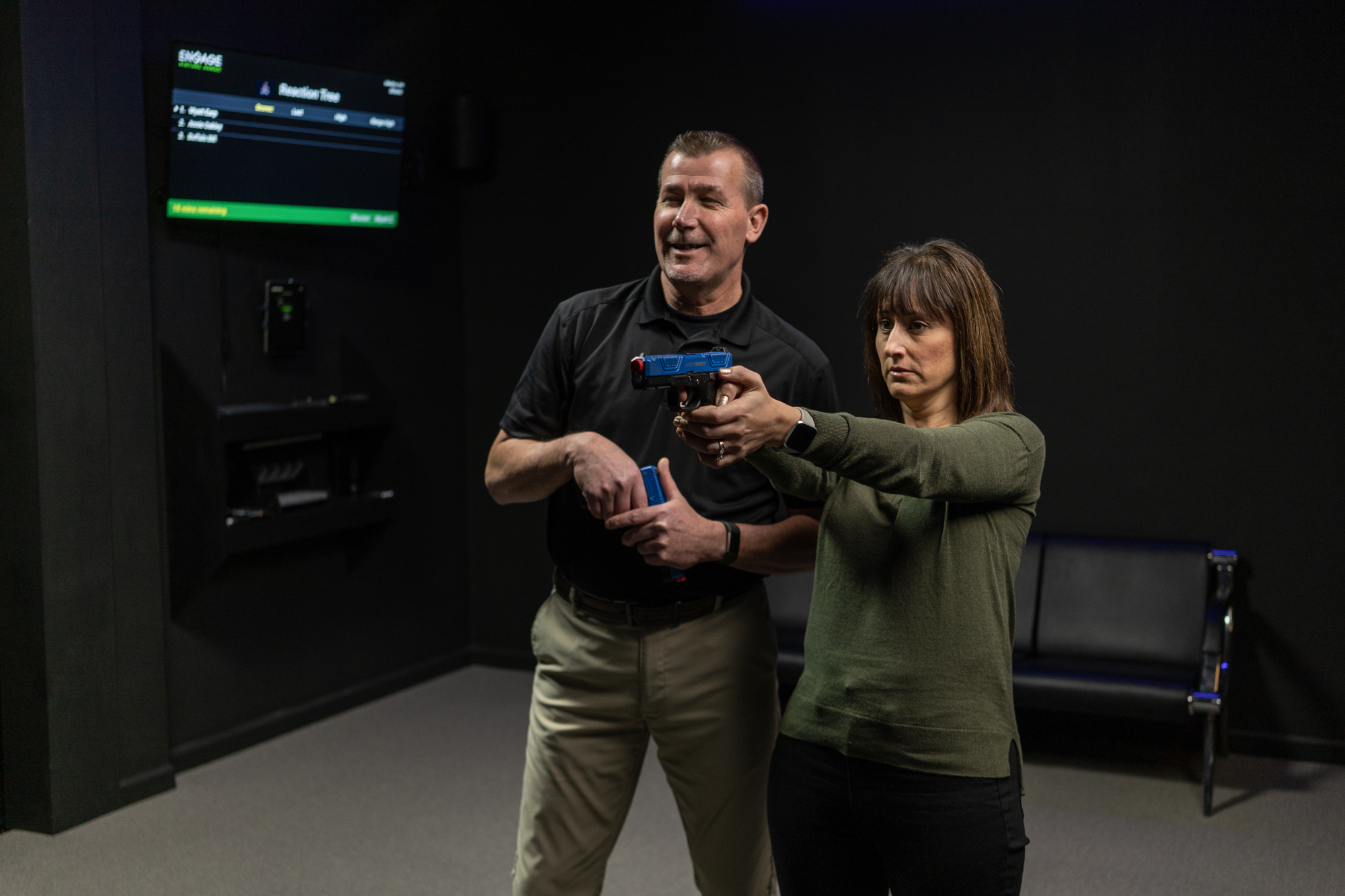 At EVR, we are proud of what we have created. If you have ever been to a traditional gun range, you know it has its limitations. And because of that, it only attracts one small segment of gun owners and enthusiasts.
We saw this as an opportunity to address the oversight and create a unique and profitable business that provides a quality, safe, non-judgmental gun range for shooters of all skill levels. Our unique business model allows us to be an attractive option for law enforcement officials, serious gun enthusiasts, entertainment-seekers, and beginners looking to further their training.
Could owning a virtual gun range franchise be the right fit for you?
Are you passionate about teaching responsible gun ownership?
Do you enjoy sharing wisdom with others?
Do you have a desire to promote 2A responsibly and safely?
Are you looking for a truly turnkey system?
Have you always had the desire to own your own business?
We have heard your requests. We are excited to announce we are working diligently to build a turnkey franchise model using the technology, training, simulations, and revenue stream we have proven to succeed at our flagship Medina, Ohio location.
What to Expect From an Engage Virtual Range Franchise
We are passionate about our unique business model. Our goal is to find like-minded individuals who are passionate about spreading responsible gun ownership to the masses. With our franchise model, owners will receive:
Turnkey technology, equipment, operations
High-quality firearms training
Corporate support and marketing efforts
We understand that owning and operating a virtual gun range franchise isn't for everyone. Who should consider an Engage Virtual Range franchise?
Entrepreneurial spirit
Highly motivated to succeed.
Background with firearms training
Have a knack for delivering high-quality customer experiences
Appreciation for the Second Amendment
We encourage you to learn more. Fill out the form below and find out how you could be one of the first to invest in this unique and growing business.
THIS IS NOT AN OFFER OF A FRANCHISE IN ANY STATE. PRIOR TO ANY OFFER, WE WILL FULLY COMPLY WITH ANY APPLICABLE STATE OR FEDERAL LAWS RELATED TO FRANCHISING. THIS IS GENERAL INFORMATION ONLY.