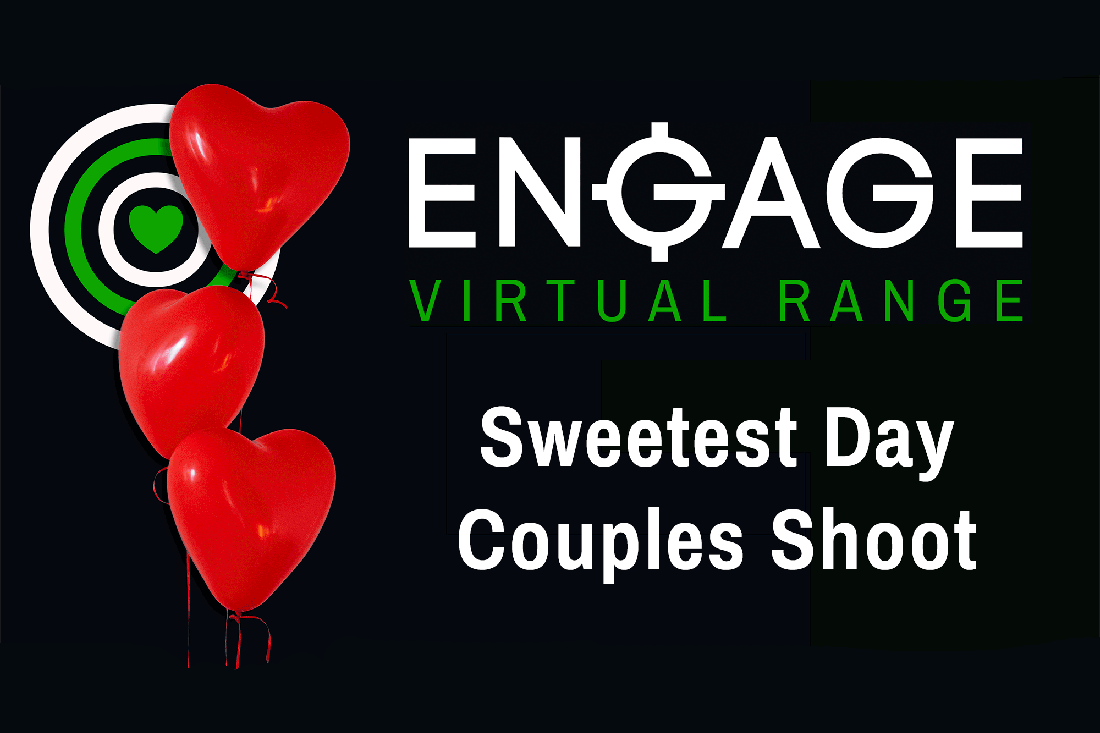 This annual event continues to amaze us! New couples joined us this year looking for something outside the traditional dinner date for Sweetest Day, and at EVR, that's exactly what they got. We want to thank everyone who joined us during October to participate in this event and make it a success. We had as much fun as the amazing couples who stepped inside our virtual gun range.
While we think everyone who came was a winner just for giving love a shot, the winners of our Second Annual Sweetest Day Competition are...drum roll, please…
Anna and Ryan - Grand Prize Winners of $100
Cindy and Edward - 2nd Place Winners of a $50 EVR Gift Card
Sarah and William - 3rd Place Winners of a $25 EVR Gift Card
It was a close competition this year, and I think it's safe to say it's going to be a Sweetest Day that goes down in the books for these three winning couples!
We would love to see all the couples who participated come back to EVR throughout the year to sharpen their shooting skills for next year. We could see the progress being made from their first shot to their last. At EVR, we pride ourselves on helping shooters of all skill levels grow the necessary confidence and skills to be a better shooter.
We are already thinking of new ways to change up the competition for next year!
Missed out on all the fun? Don't worry! We'll be hosting more events and competitions throughout the coming months. Winter is right around the corner, and we are all going to need to blow off some steam!
Follow us on social and stay up-to-date on all that's going on at Engage Virtual Range!