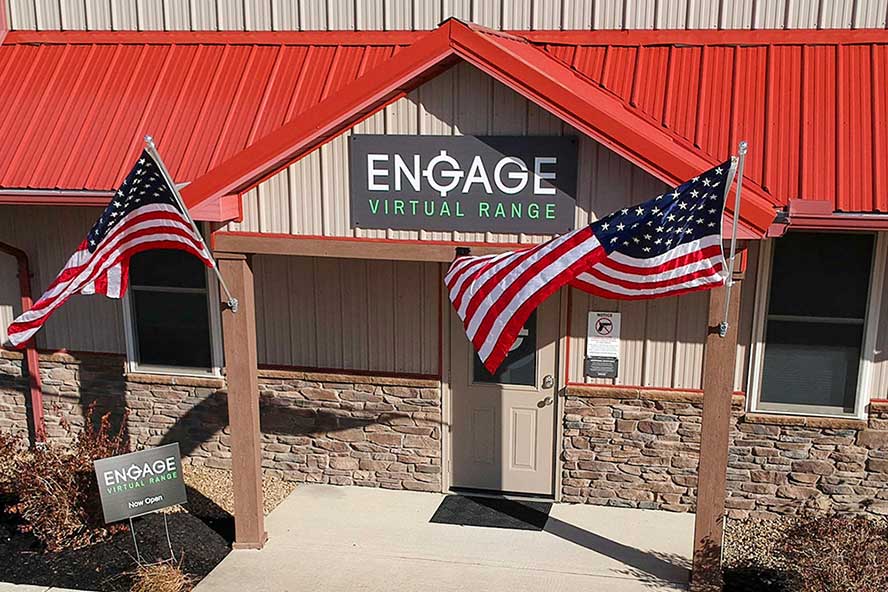 2019 has been a monumental year at Engage Virtual Range. It's hard to believe that it's only been four short months since we opened the doors at our flagship Medina location. In that time, we have accomplished so much and are genuinely looking forward to what 2020 has in store!
A Look Back at 2019
2019 will always be a year to remember for all of us at EVR. We spent months and months tirelessly getting every piece of technology perfect, making sure the paint colors were on brand, and setting up the surround sound system. And since our grand opening celebration in September, we haven't slowed down for one second.
In the past couple of months, we introduced two additional shooting bays to our facility. We hired more staff members to accommodate our customers better. We added prominent signage on the building.
But more importantly than that, we were able to build a partnership to help raise money for Ears to You back in October. We hosted a Veteran's Day appreciation shoot in November, and we organized Sweetest Day and Black Friday competitions that brought out everyone's competitive nature.
We had the pleasure of hosting some local news outlets and friends, family, and the surrounding local community. We are humbled by the outpouring of support we've received up to this point.
And in case you were wondering, we have no intention of slowing down in 2020 either!
2020: The Year of Training at EVR
When we opened our doors in September, we always intended to build out course materials for instructor-led classes. Whether you are a first-time shooter or a CCW holder, we believe in the importance of ongoing training.
So, we are committed to making 2020 The Year of Training at EVR. We hope to introduce a variety of course material to appeal to a wide range of shooters and some other exciting opportunities for shooters to practice their growing skills.
Stay tuned for:
Several instructor-led classes ranging from beginner-level to advanced
Parent/Child introduction course to promote gun safety and exposure in a controlled environment
Situational training courses with one-on-one sessions with instructors for CCW holders
Exciting competitions for Valentine's Day, Sweetest Day, Black Friday, and more
League play with weekly shooting competitions
Memberships for avid shooters
We would like to once again personally thank every person who has tested our technology this year and helped us bring our vision for a safe, judgment-free virtual shooting range to life.
Stay tuned to our blog and social media channels for updates on everything happening in 2020!