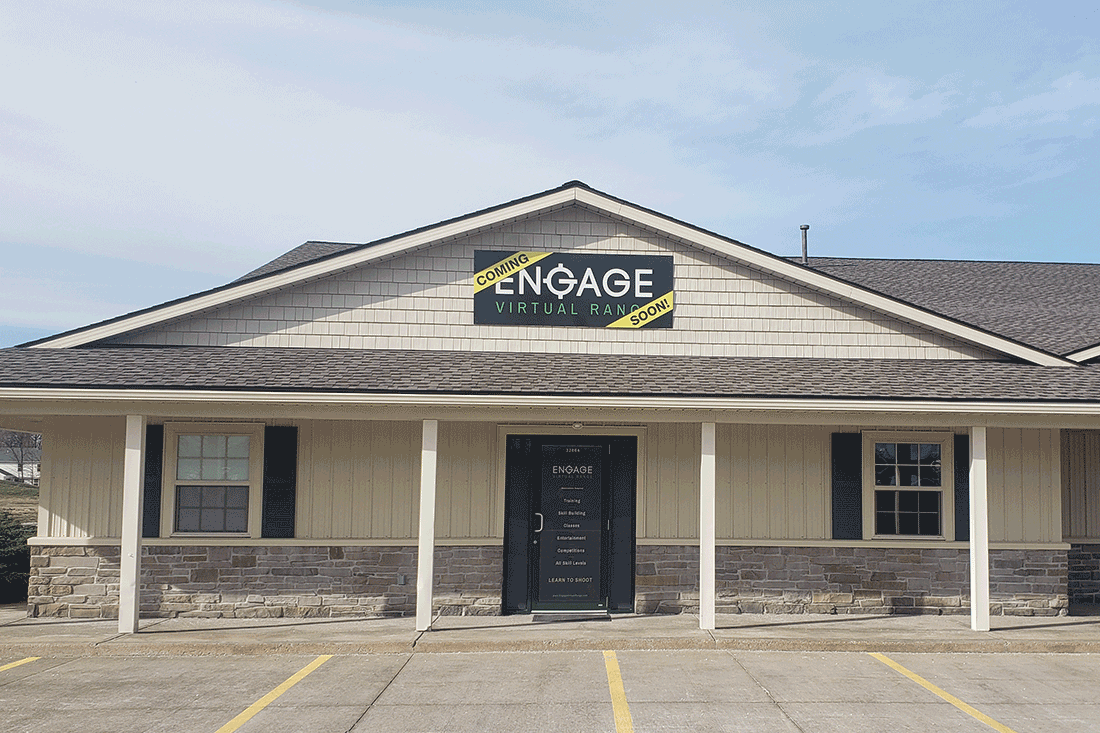 If you haven't heard the news, we are expanding! We are finally ready to announce that our new Avon Lake, Ohio Engage Virtual Range location will be opening to the public on May 8th, 2021. With 2900 square feet of updated and fully customized space, high-definition screens, and full surround sound, this new location will be an immersive virtual shooting range experience for visitors of all interests and experience levels.
If you have been to our Medina, Ohio location, then you know our facility utilizes virtual technology to simulate a live-fire range with none of the risks. The shooting bays immerse visitors in virtual technology that puts them front and center for all the action. Through the use of state-of-the-art virtual simulation guns, guests get the look, feel, and sounds of shooting an actual gun without the additional cost of ammo. EVR is specifically designed to cater to all experience levels with a judgment-free zone that focuses on education, building confidence, and muscle memory development.
Our new location will be the first of its kind in Avon Lake and will feature more bays than our Medina location. Our new location will give us more opportunities to:
Host classes for shooters of all skill levels
Book personal and corporate events
Offer additional training sessions
Book more reservations for popular time slots
Engage in friendly competitions
Our goal remains the same. We want to equip everyone who comes through our doors, from CCW license holders to first-time shooters, with the tools necessary to build confidence and fine-tune skills in an environment that promotes growth and education. We are excited that the Avon Lake EVR location will allow us to do this on a bigger scale and to an entirely new group of shooters.
Stay tuned to our social channels for updates on the EVR Avon Lake, OH indoor shooting range and to get details on our Grand Opening Event on May 8th, 2021.