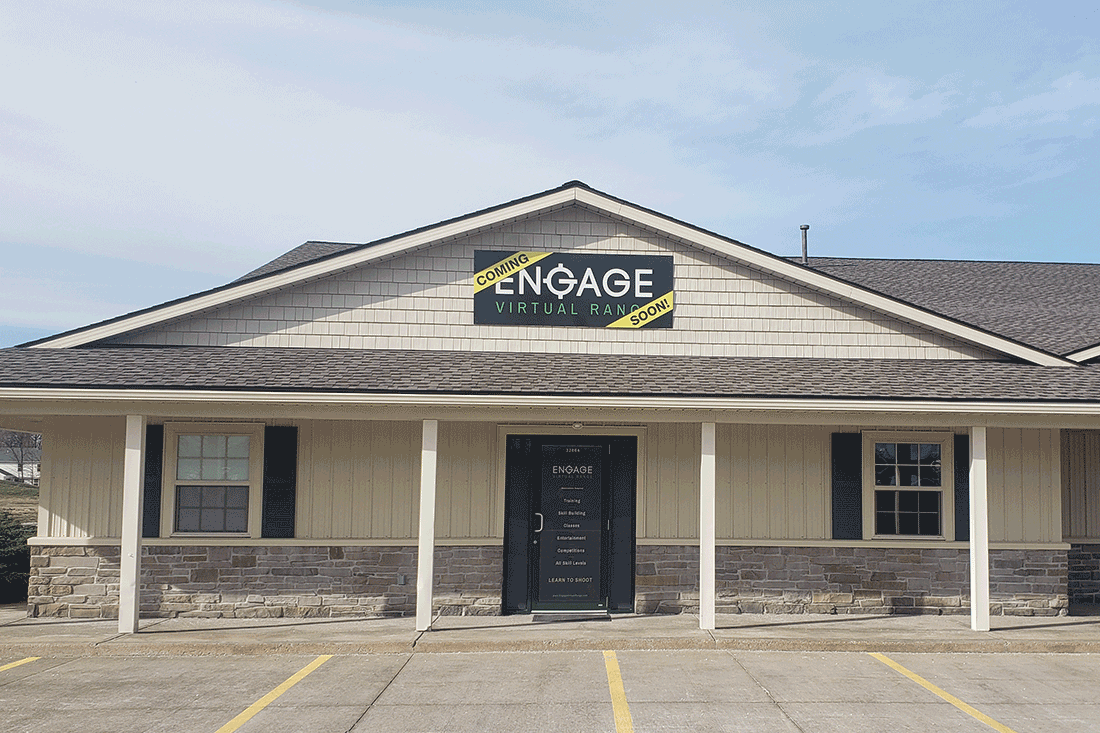 You're invited! Join us at our brand new Avon Lake, Ohio location on May 8th, to help us celebrate our new virtual gun range and to learn more about what we have to offer.
For those that have been to our Medina, Ohio location, you'll be impressed by our expansive 2900 square foot space and shooting bays. While we will offer the same high-quality graphics, sim guns, and technology you've come to know and expect from EVR, you'll be excited to see that our new facility offers more space to accommodate larger groups and reservations.
If you've never been to our Medina location, you're in for a treat! Our brand new, state-of-the-art location in Avon Lake will impress even the most serious shooters.
Join us on May 8th, 2021
2020 didn't slow us down! We are so excited to open the doors to our brand new Engage Virtual Range location in Avon Lake to the public. On May 8th, we will open our doors to the public and offer everyone a chance to:
Discover what makes a virtual gun range unique
Meet our professional instructors
Try your skills at one of our many competitions
Have fun!
This event is open to all skill levels and ages. At Engage Virtual Range, it has always been our mission to cater to all experience levels with a judgment-free zone that focuses on education, building confidence, and the development of muscle memory.
We want to equip everyone who comes through our doors, from CCW license holders to first-time shooters, with the tools necessary to build confidence and fine-tune skills in an environment that promotes growth and education. We are excited that the Avon Lake EVR location will allow us to do this on a bigger scale and expand the training and entertainment we specialize in.
Save the Date!
Date: May 8th, 2021
Location: 32864 Pin Oak Parkway, Avon Lake, Ohio 44012
Time: 10 am to 3 pm